The Chartered Institute of Personnel and Development (CIPD) is the UK's largest HR and development professional body. The only body in the world that can award Chartered status to individual HR and L&D professionals. For more than 100 years, they have been championing better work and working lives by setting professional standards for HR and people development, as well as driving positive change in the world of work.
As an internationally recognised brand with over 150,000 members across the globe, they pride themselves on supporting and developing those responsible for the management and development of people within organisations.

The Information Commissioner's Office. The UK's independent authority set up to uphold information rights in the public interest, promoting openness by public bodies and data privacy for individuals.

The REC is the professional body for the UK recruitment industry.
The REC is all about brilliant recruitment, which drives our economy and delivers opportunity to millions. As the voice of the recruitment industry, they champion high standards, speak up for great recruiters, and help them grow. Recruitment is a powerful tool for companies and candidates to build better futures for themselves and a strong economy for the UK.
The REC also gives recruitment businesses the mark of quality which tells their clients they strive to deliver the right people every time, that they care about what they do and have an unmatched level of professionalism.

The Employment Related Services Association (ERSA) is the membership body for the employment support sector.  Established in 2005, they campaign for and support the delivery of ever better services for the nation's jobseekers and learners.

The Department for Work and Pensions (DWP) is responsible for welfare, pensions and child maintenance policy. As the UK's biggest public service department, it administers the State Pension and a range of working age, disability and ill health benefits to around 20 million claimants and customers.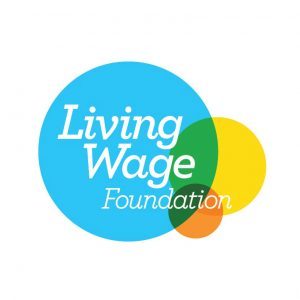 The living wage foundation recognises and celebrates the leadership shown by living wage employers across the UK www.livingwage.org.uk
We are the organisation at the heart of the independent movement of businesses and people that campaign for the  idea that a hard day's work deserves a fair day's pay. We celebrate and recognise the leadership of responsible employers who choose to go further and pay a real Living Wage based on the cost of living, not just the government minimum.